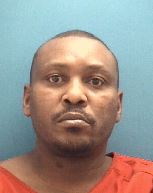 A traffic stop turned into an arrest on felony drug charges for a Columbus man Thursday afternoon.
According to Columbus police, they stopped a vehicle for a traffic violation at just before 5 Thursday near Morningside Drive and Nolting Street. The driver, 45-year-old Brian A. Jones appeared nervous when speaking to officers, according to police reports.
Columbus police dog Argo was brought to the scene and alerted to the odor of narcotics inside the vehicle. A search allegedly revealed about 16 grams of methamphetamine and a small amount of heroin in Jones' clothing.
He was arrested on preliminary charges for possessing the drugs.